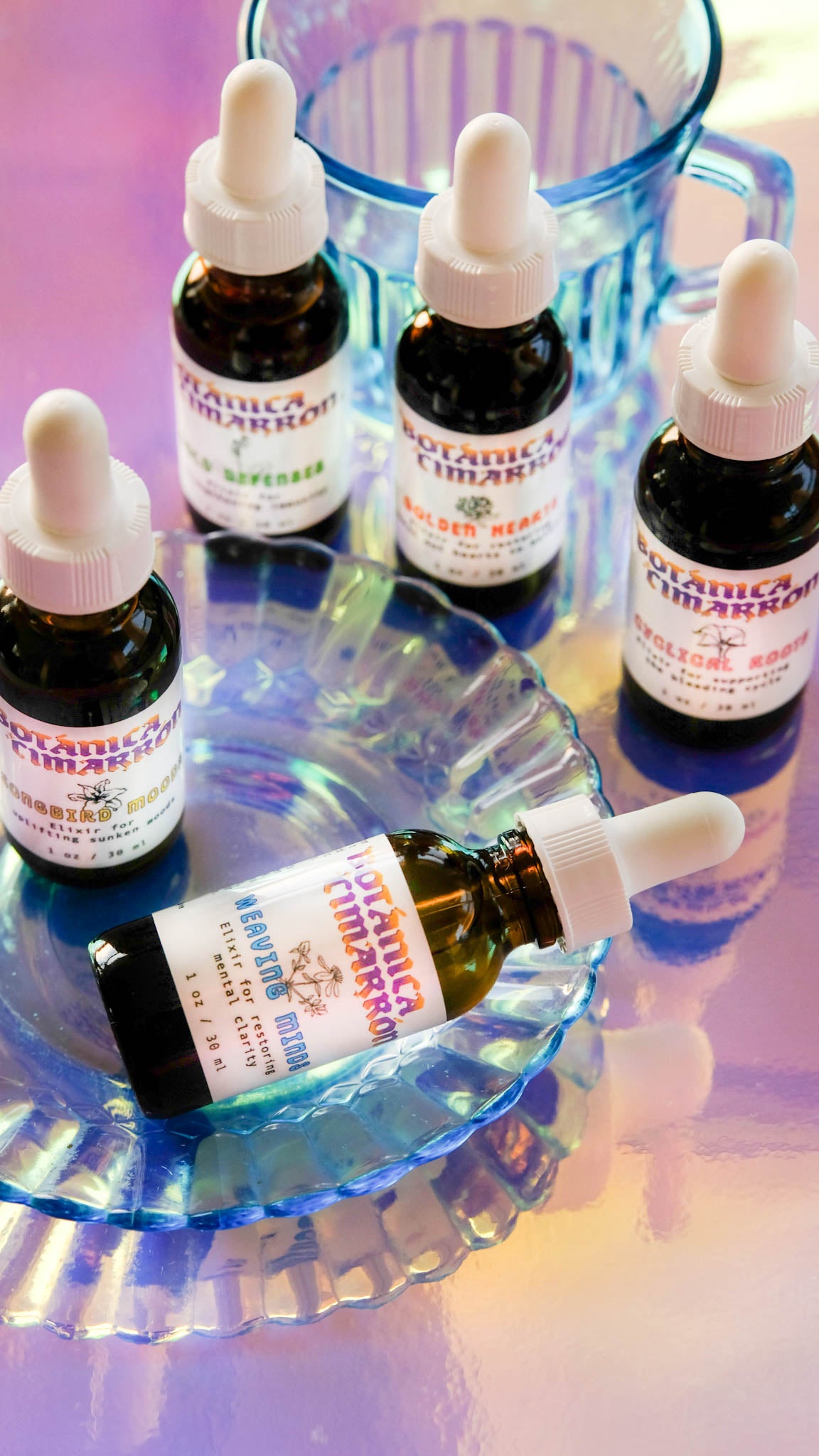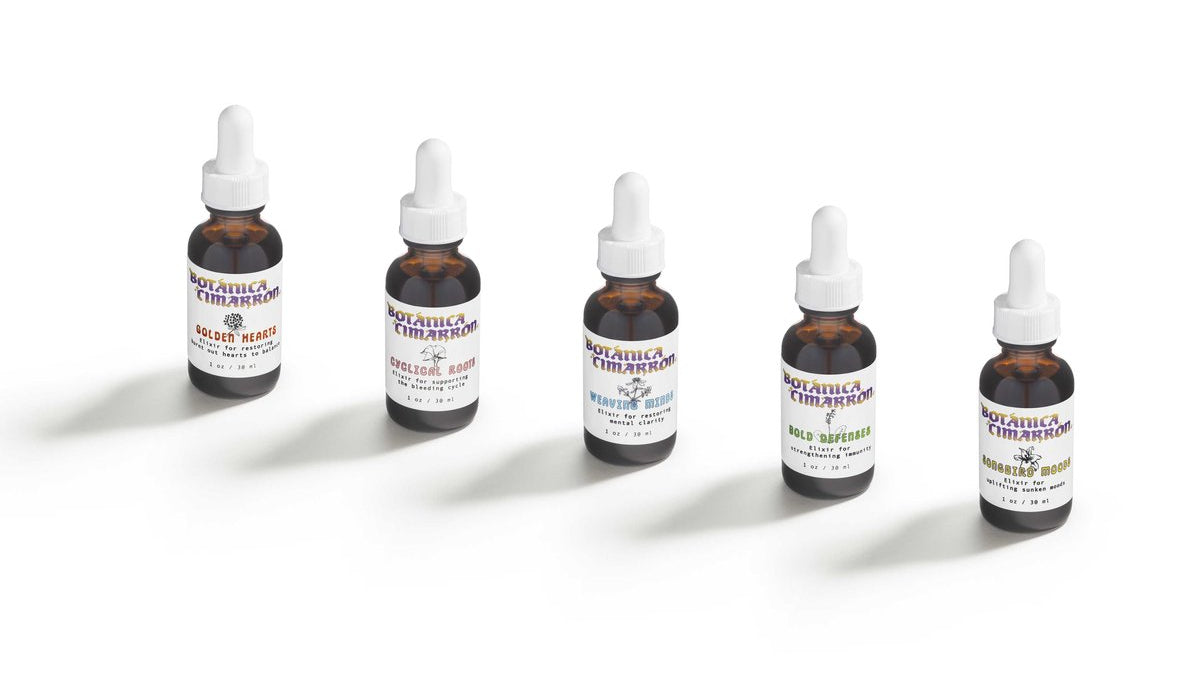 BIPOC + Queer Owned / Handmade / Small Batch / Cruelty-Free / Vegan / All Natural / Organic
Handcrafted with love and ceremony from ethically-sourced organic, vegan ingredients by Afro-Indigenous Queer healer (and brand founder) Catherine Feliz.
The complete Elixir Collection by Botánica Cimarrón features a bounty of elixirs from the heart of the Earth. Save $20 when you purchase all 5. 
Plant spirit medicine at it's best, each formula is a fusion of herbal tinctures and flower essences that work by tackling both the physical symptoms and energetic roots of imbalance.
Included Elixirs

: Songbird Mood, Bold Defenses, Cyclical Roots, Golden Hearts, Weaving Minds (5 total)


Size

: 1 OZ / 30 ML (Each)

Shipping

:

Botánica is currently shipping 1x a week, please allow up to 7 days processing time. Standard USPS 2-5 day shipping is $5.

Returns

: Beauty and Wellness items are not eligible for return. If there is an issue with your order please contact us or Botánica Cimarrón via email.

Brand Contact

: hello@botanicacimarron.love

Disclaimer: These statements have not been approved by the FDA. This product does not intend to treat, diagnose, cure, or prevent any disease. Seek expert medical advice before consuming during pregnancy, nursing, or if you are taking medications.

50% OFF: Archive Sale
Elixir Details 
About the Brand: Botánica Cimarrón
Meet the Founder: Catherine Feliz
Shipping / Return Policy
50% OFF: Archive Sale
Elixir Details 
About the Brand: Botánica Cimarrón
Meet the Founder: Catherine Feliz
Shipping / Return Policy
The Elixir Collection